Prescription Refills
Getting Your Prescriptions Just Got Easier
Calling your pharmacy is the most accurate and efficient way to have your prescriptions refilled.
How it works:
Using your pharmacy's automated system, simply provide the RX# located on the prescription bottle using your phone or computer. The pharmacy's computer will talk to Health Services of North Texas' computer and a message will be sent to your provider requesting the refill. If eligible for a refill, the provider will respond within 24 hours and you will receive a message from the pharmacy letting you know your prescription is ready.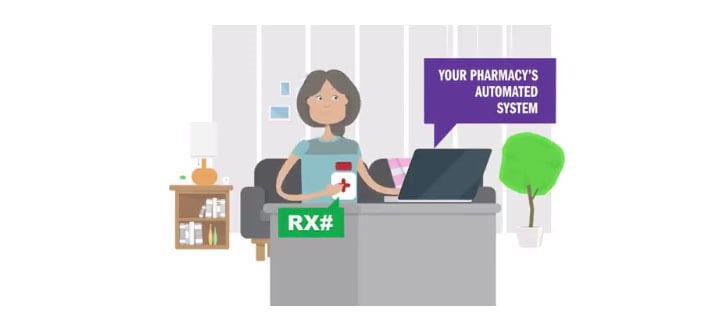 If the provider would like to see you before authorizing additional refills, you will receive a call from us to schedule an appointment. If you do not receive a message from us or the pharmacy within 48 hours, please call our office.
Contacting the pharmacy is the fastest way to have your prescriptions refilled.
If you need any help, please give us a call.
Obtener sus recetas ahora es más fácil
Llamar a su farmacia es la manera más precisa y eficiente de volver a surtir sus recetas.
Cómo funciona:
Utilizando su sistema automatizado de farmacia, simplemente proporcione el RX # ubicado en el frasco de la receta con su teléfono o computadora. La computadora de la farmacia se comunicará con la computadora de HSNT y se enviará un mensaje a su proveedor solicitando la recarga. Si es elegible para una renovación, el proveedor le responderá dentro de las 24 horas y recibirá un mensaje de la farmacia que le informa que su receta está lista.
Si el proveedor desea verlo antes de autorizar resurtidos adicionales, recibirá una llamada de HSNT para programar una cita. Si no recibe un mensaje de la farmacia o HSNT dentro de 48, llame a nuestra oficina.
Contactar a la farmacia es la forma más rápida de volver a llenar sus recetas.
Si necesita ayuda, llámenos 1-800-974-2437.